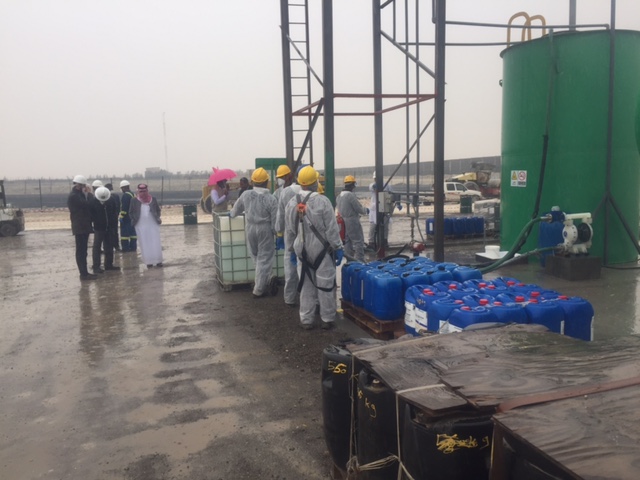 02/14/2017
By adapting a Chemical Neutralisation Process,using Chemical Acidic Waste provided by Aramco and treating with their own Base Chemical Waste. The Chemicals have now been Neutralised and made free from Hazardous Materials.
Combined they are now Environmentally Safe.
Overall benefit we have Succesfully used "waste to treat waste" without introducing new Harmful Chemicals into the process.